In the past, the bride wore often a wreath made of Orange Blossom.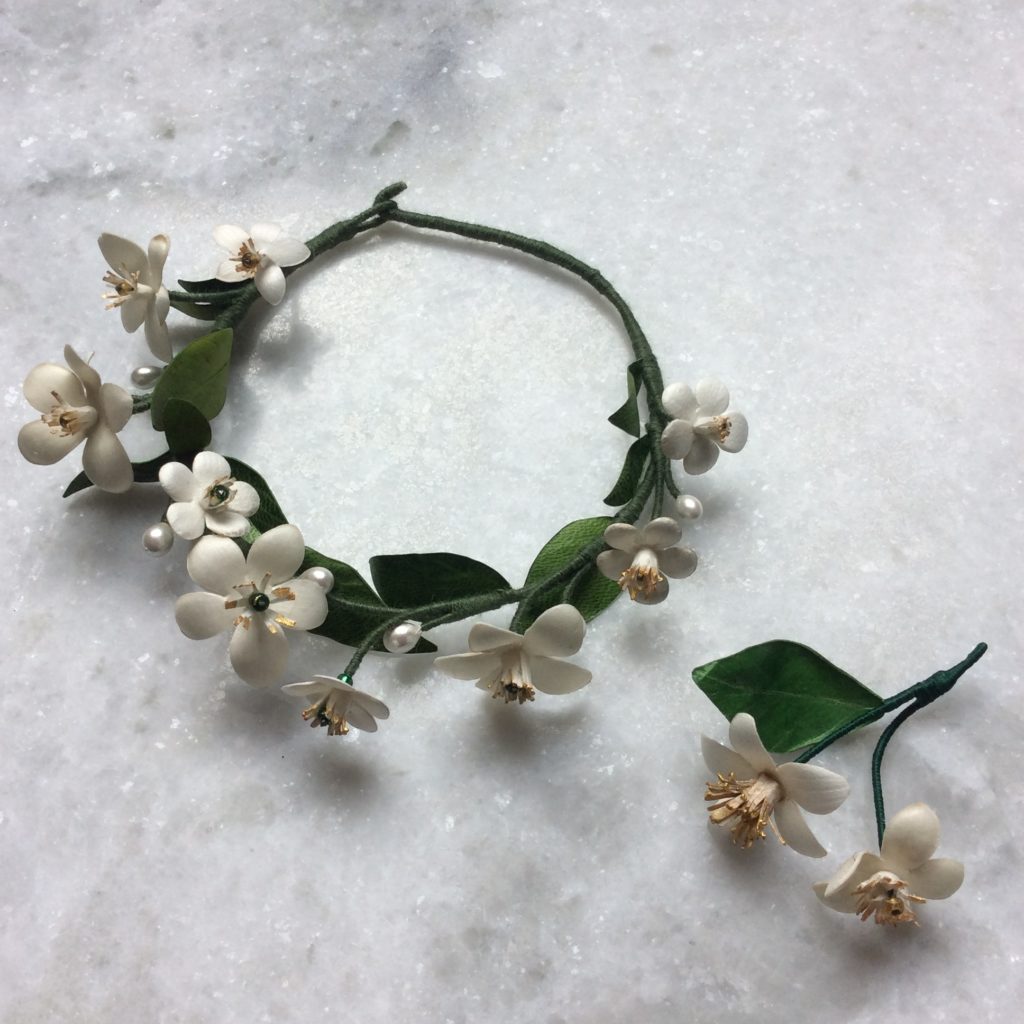 The little white flower with a delicate fragrance, symbolize the purity of the bride and the young couples evolution in time. The orange tree is always green and carry flowers, buds and fruits at the same time.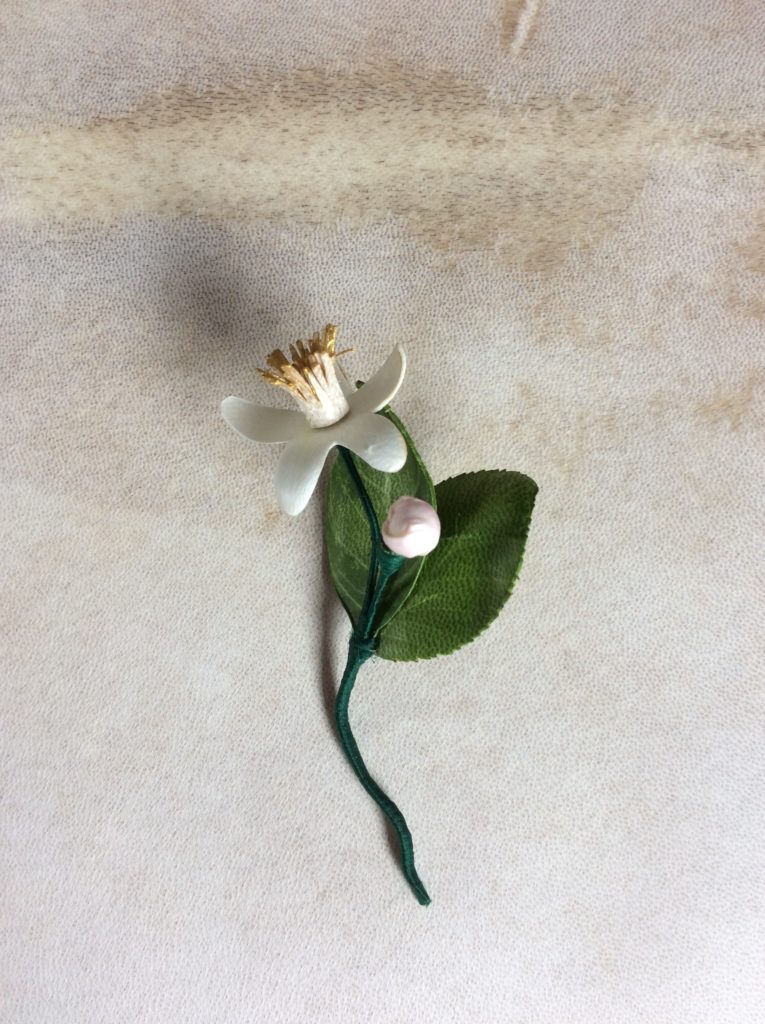 ZAGARA is the Arab – Sicilian name for the flowers of this wonderful tree.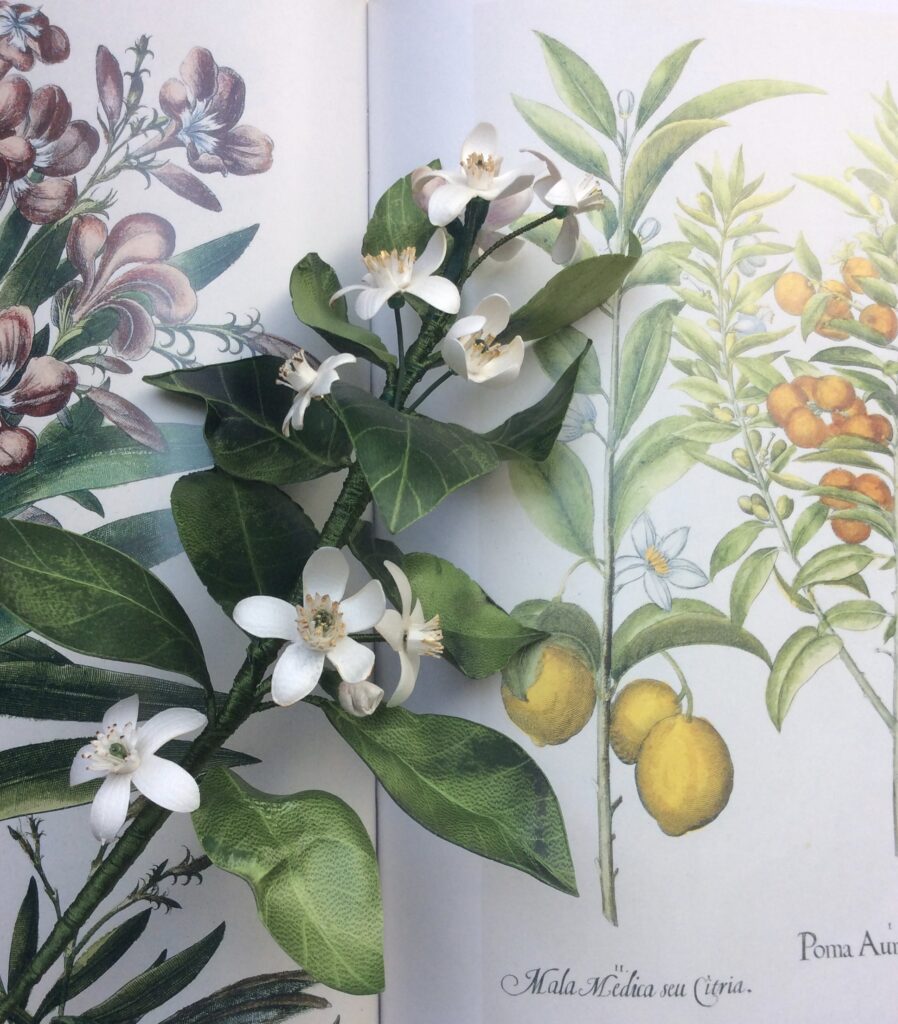 BRIDAL WREATH
For the Bride on her wedding, the exclusive, entirely handmade flower wreath Anita Matell * FLORÈS will remain as a happy heirloom honoring this very beautiful day.
Your bridal wreath arrives with an elegant acid-free box to store the flower. AM*F can also propose a special decorative arrangement for your home display.
Each Bridal parure is custom made with all attention to the brides dress and the wedding theme. Please allow 4 – 8 weeks for your dream to come true.
*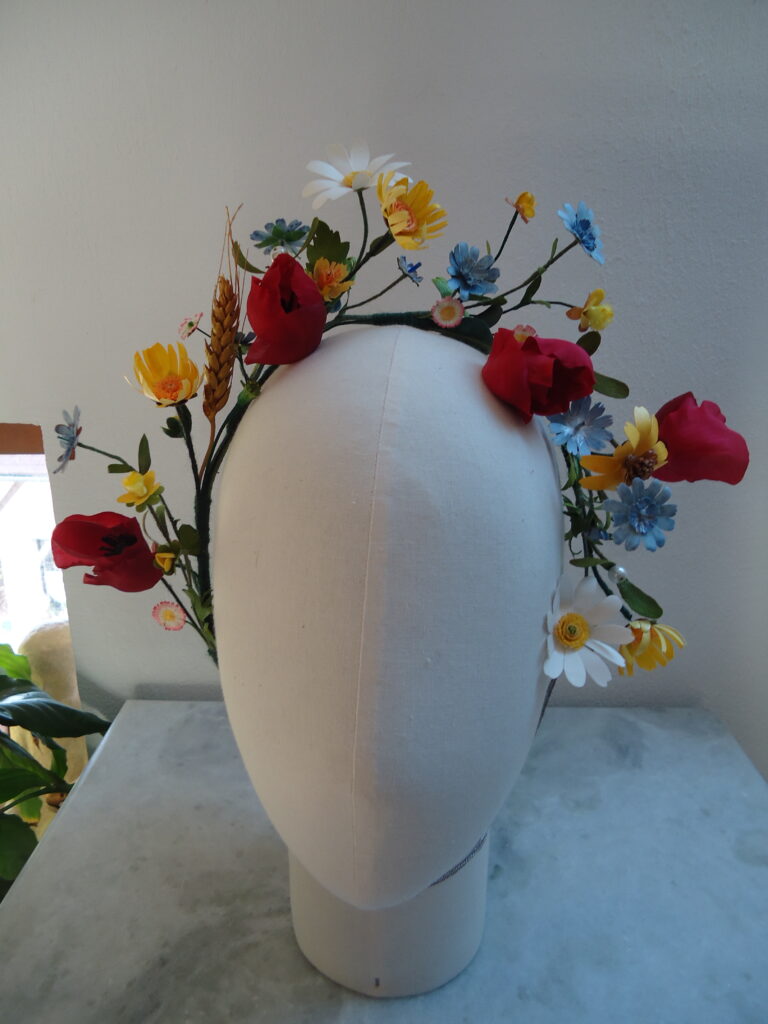 In the cold countries of the North, the Myrtle and flowers made of paper or silk, replaced the Orange blossom. But when it was discovered how to coat the fragile flowers with wax, even the brides of cold climate could wear this beautiful flower at her wedding. It was then usually kept in a glass globe.
TRADITIONS
In Scandinavia, to wear a wreath of flowers on birthdays and namedays made by family and friends, is very much appreciated and has been in style since the Vikings.
The Celts have a strong bond with flower crowns, worn by fairies and other supernatural creatures.
The magical thing with the flower wreaths from AM*F is that they will never wilt.
*